I found the process of registering for baby stuff to be wildly overwhelming and insanely time consuming. Here's what I would do if I had to do it again.
A couple things to keep in mind regarding my advice. I physically cannot breast feed so I went into this knowing I would formula feed and there is zero consideration of any breastfeeding items you may need/want. Also, I will spend if I know/think I will get mileage out of it. If it will be short lived, I will not spend more for the cutest item.
Update: I went through this again when my kids were 16 months old and 4 months old to include a few additions now that we have two under two. All of those additions are italicized.
Big Ticket Must Haves
These are some of the bigger items that I love and would definitely buy again (and really appreciate those who purchased some of these items for us).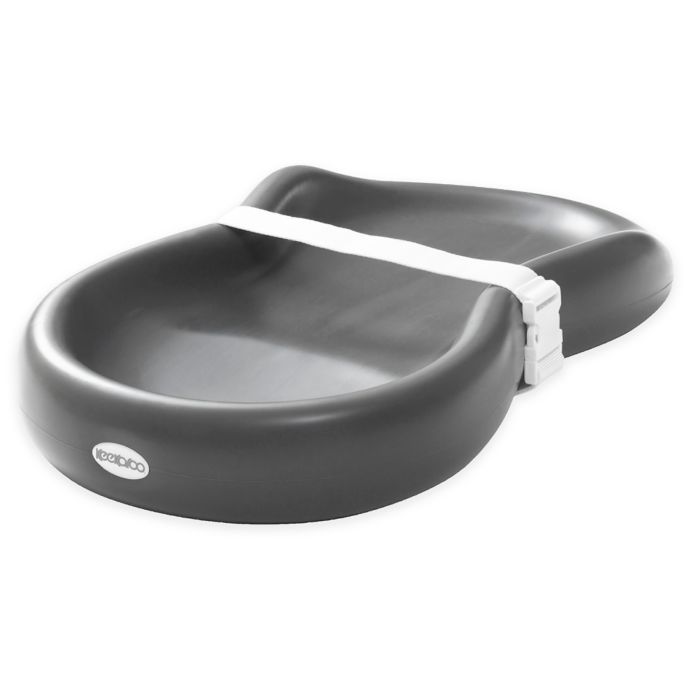 Keekaroo Peanut Changer
Probably Quinn's favorite place to lay in her first few months, easy to wash and wipe down, it's just absolutely awesome. If anyone registers for this, I am totally buying it for them. In the newborn phase we used it on the floor, on the counter (ew), and just generally all over the place until we found our groove (and set up a second changing station downstairs). Can't say enough about it.
Update: we currently have three of these. One upstairs, one downstairs, one at the beach. STILL LOVE IT.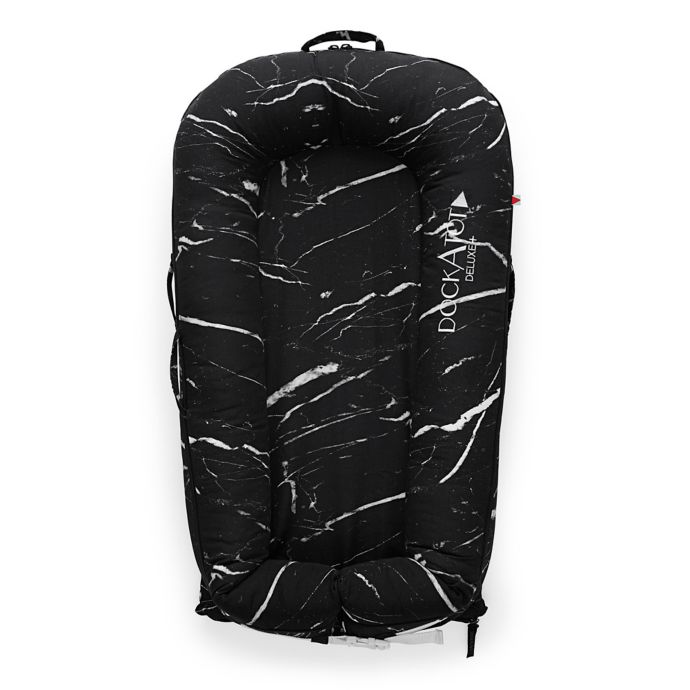 DockATot Deluxe+
TOTALLY thought this thing was a ridiculous scam – and it absolutely is a pricey little pillow – but Quinn LIVED in it. She relaxed and slept in this thing all over the house for the first few months. When she was maybe five weeks old, we also put it into her bassinet and she started sleeping through the night right away. HUGE fan of it. Once she grew out of it, we/she loved it so much that we purchased the Grand Dock for her in her crib. Even though she only used it a few months and now just sleeps in the crib or Pack 'n Play, I feel it was money well spent when I consider per-use cost. Also, recommend getting an extra cover since they can't go in the dryer.
Update: Parker loves this too and has also slept in the Deluxe and now the Grand.
UPPAbaby VISTA Stroller
This stroller is an absolute luxury and by far my most-researched item. Let me break down why I spent here because it essentially comes down to one thing – we knew we wanted two children and we knew we wanted them close in age. We expected they would both be in a stroller at the same time. I researched and spent with that in mind – this is to efficiently maneuver with two kids who won't be ready to walk on their own.
What I LOVE: It comes with a bassinet and a seat that clip in and out incredibly easily. The UPPAbaby MESA car seat also pops right in to it, the stroller glides smoothly and it's easy to fold. It's also SO easy to flip the toddler seat from front to back facing – with a refluxy baby, we initially wanted her facing us and we still switch her to face us when we are walking into a really cold, strong wind or something like that. She weighs about 20 pounds and we can lift her and flip her easily – though I am fairly certain they probably do not recommend doing it that way. It has really great sun protection with an extra little UV50+ canopy that folds down on both the stroller and the bassinet.

What I DO NOT love: The bassinet is totally useless as an actual bassinet and really only helpful for strolling. Not a huge problem but just kind of annoying since they don't stay in a bassinet long anyway. The sides are too soft, it doesn't have its own stand, it's just not an ideal bassinet for when baby sleeps in your room when they first come home, in my opinion.
Also, it's so dang expensive and does not come with reflectors or cup holders. We purchased two cup holders (Mom and Dad are both thirsty) and two sets of reflectors since the front wheels spin. We also have this SKIP*HOP stroller organizer and it's great.
PRO TIP: They did redesign the VISTA so the V2 is what's out now. Pretty sure mine is the version right before – the 2018. The differences are subtle (some with the new have even marveled they like mine better)and I saved a few hundred bucks so definitely check that out. Mine is a silver frame, black leather, cloth is in the Jordan colorway. Here are the additional components we purchased so we can accommodate little brother on this ride: RumbleSeat, Upper Seat Adapter, Lower Adapter.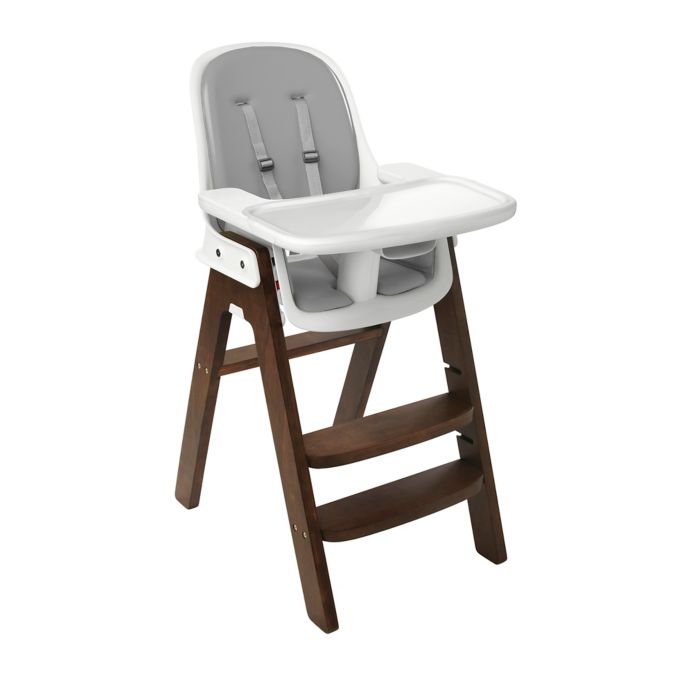 OXO Tot Sprout Highchair
This high chair is super easy to clean. It's also study and doesn't have a huge base so I don't trip all over it. Easy on the eyes too! It fits perfectly at our kitchen table in place of one of the chairs.
Additional Must Haves
Fisher-Price Infant-to-Toddler Rocker
If she wasn't in her Dockatot, she was here. Quinn LOVED this seat, it is perfect for awake and she actually napped in it some too.
Parker also loves it!
Fisher-Price Funtime Gelli Mat Play Mat
Perfect for baby to play and roll comfortably. We loved it because Quinn spit up ALL DAY, EVERY DAY and this made clean up so much easier.
Update: We still use it daily, Parker lays on it while we play around him.
Dr. Brown's Options+ 9 oz. Wide-Neck Baby Bottles
Love these bottles! LOVE THEM and have used them since we brought her home from the hospital. We have 12 – good number, we run the dishwasher just about every day.
Update: We have waaay more than 12 now but still love them! We only broke one and it was because it rolled off the bathroom counter onto a tile floor. They've fallen MANY times without breaking before and since.

Oxo Tot Dishwasher Basket
Must. Have. We had the Dr. Brown's version and, I feel badly saying it but, it was big, hard to fill, and only fit pieces for three bottles. This one is WAY better, we have two and keep them both in the top rack 24/7.
Boon Lawn Countertop Drying Rack
We have this and two of the trees and two of the flowers. They're cute. They may not be your jam but you will probably need something to hang the bottle pieces to dry.
VTech DM221 Digital Audio Baby Monitor with Talk-Back Intercom System
We use this audio monitor and a Nest cam. I didn't like the little arm-mount things for most of the video monitors, just my personal preference. This is working out super well for us. We take the audio monitor with us to the beach or my parents' house.
Update: We now have four of the audio monitors and three of the Nest cams. It worked so well that we got the audio for both bedrooms, my parents' house, and Quinn's room at the beach. Same with the Nest cams, minus my mom and dad's.

HALO SleepSack
Swaddling is hard, this made it so much easier at bedtime. Quinn did not love to be swaddled so that part didn't last long but even now, approaching eight months, she rocks one of these to bed every night over a sleeper.
SKIP*HOP Pronto! Signature Changing Station
This thing is awesome. Pro tip, courtesy of my mother, stow a few plastic grocery bags in the front pocket for the dirty diapers – so much less awkward to dispose than when you're holding it in your hand. While we have two of these travel wipes dispensers, a friend passed down one more like this (but Frozen) and I prefer it. The softer version just fits into the changing station slot a little more simply and I think it keeps the wipes more fresh.
SKIP*HOP Style Driven Backseat Mirror
Perfect for scoping out that sweet babe on the go.
Baby Delight Go With Me Eclipse Portable Playard
We just started baby jail the last month or so and this one is AWESOME. So easy to set up and take down and looks like it will be a piece of cake to travel with it. Good for inside or outside.
Update: We still love it, have a couple of them now.
Dr. Brown's Formula Dispenser
Love this little thing, it makes it SO easy to make a bottle on the go.
The First Years American Red Cross Deluxe Nail Clipper with Magnifier
That little one that comes in the kit we all get is for the birds! This one is SO much easier to use and I don't even use the magnifier part. Love it. Buy it.
Update: Here are a few items I would add!
We have it in black and a friend passed one down in navy, they're so awesome, we keep them at our place and my parents' down at the beach, no need for a high chair. Just discovered this AMAZING little placemat/tray via a friend's recommendation, to go with them too.
Sound Machine
We did not use a sound machine for Quinn until Parker came home. After we heard her say, "baby," on the monitor in the middle of the night when we were up with Parker, we plugged in this one gifted to us from a friend. It's fantastic, she went right back to her 12+-hour nights. We use it for naps too.
Baby Brezza – Formula Pro Advanced Mixing System WiFi
Ok so I wouldn't say it's a MUST but this is certainly a really-nice-to-have item. It's basically a Keurig for baby bottles. As noted, we exclusively formula feed and our water takes FOREVER to get warm in the middle of the night. This was a game changer. We got it a few months before Parker arrived and have not looked back. I have used the wifi feature once – the day we got it when I was seeing if it worked.
SKIP*HOP® Moby® Smart Sling™ 3-Stage Tub in Grey
Leaving this off the first time was an oversight, it's fantastic.
HALO BassiNest Swivel Sleeper Essentia
I had no idea the baby would need to sleep in our room right away. This was a day-two-at-home-with-Quinn purchase. It's great right up against the bed, easy to lean into and swivel around to get up and down around. It's also been great across the room with #2 when I wasn't as nervous. There is a swankier version that vibrates and such, I don't feel like we needed that but I'm sure it couldn't hurt.
Can't Get Enough
Burp cloths – the reusable cloth diapers are the best for this.
Wash cloths – we like these.
Bibs – we use them to catch drool, spit up and food. I would say white isn't the best color – formula and foods stain!
White onesies
Zippers – zippers are always better than snaps. Five hundred snaps in the middle of the night when the baby is kicking angrily because he or she wants to eat is tough.
Babelvit Booties – big fan, via Amazon.
Of this fan for the summer – clips right onto the stroller.
Safety – we clip these to the cup holders on the stroller and wrapped this around the bottom of the front of the stroller – good for dusky/dark walks. I was surprised at how much more vulnerable I felt once I had the stroller.
Kirkland wipes and diapers have been awesome for us since day one – highly recommend if you have a Costco membership.
Probably Could Have Skipped
Diaper pail – diapers smell. At our house, the dirty go straight outside and wet go into the kitchen trash, which is emptied once a day.
Formula mixing pitcher – you can't really make bottles ahead, they don't keep that long, I didn't realize that.
Clothes and blankets – we were gifted enough clothes to get us going and then we just supplemented once she was here and we had a better idea what we needed. Blankets rolled in for a long time – we use them all, they're awesome, but a hot gift item so I wouldn't buy them. Update: With baby #2 tons of people bought us clothes, TONS OF CLOTHES.